ECOSE® TECHNOLOGY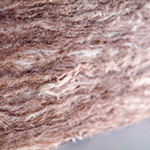 In 2009 we introduced a significant step change in mineral wool insulation through the introduction of our binder technology, ECOSE® Technology.

ECOSE® Technology was the result of five years of intensive research and testing; part of our ongoing desire to provide customers with innovative products which also meet the growing market demand for more sustainable construction materials.

As well as the usual benefits from our traditional mineral wool, Knauf Insulation mineral wool with ECOSE® Technology offers...

• No added Formaldehyde
• Low product emissions - confirmed by Eurofins Indoor Air Comfort Gold test results
• Lower embodied energy*
• Lower environmental impact*
• Softer feel*
• No artificial dyes added
* Based on customer surveys and life-cycle assessment compared to our traditional mineral wool.